Syria Update
August 29 to September 04, 2019
The Syria Update is divided into two sections.  The first section provides an in-depth analysis of key issues and dynamics related to wartime and post-conflict Syria.   The second section provides a comprehensive whole of Syria review, detailing events and incidents, and analysis of their respective significance.
Rami Makhlouf Among Syrian Businessmen Targeted in Rumored Crackdown
In Depth Analysis
On August 27, rumors surfaced that Government of Syria security officials conducted a crackdown targeting many of Syria's most influential businessmen, including Rami Makhlouf, the most prominent businessman in Syria and the cousin of President Bashar Al-Assad. As of September 3, details regarding the extent and nature of the reported crackdown have not been verified, but it has been reported that as many as 29 of Syria's top businessmen are now under effective house arrest, including Makhlouf, two of his brothers, and their father. Further widespread media coverage indicates that Government authorities have seized business assets from many of these individuals, and conducted raids and arrested executives at the offices of multiple businesses owned by Makhlouf, including the lynchpin of his business empire, the telecom network Syriatel. Local sources confirmed that investigations have indeed occurred at Makhlouf's offices; although the exact nature of these measures is currently unknown, it is clear that some form of sweeping operation touching the highest levels of the Syrian business community is underway.
If the most dramatic rumors are proven true, Makhlouf's arrest and the associated crackdown on Syria's most elite business circle would represent one of the most significant upheavals in the internal workings of the Syrian state (and regime) since the start of the conflict. Indeed, through vast networks of shell companies, the Syrian business elite directly perform numerous functions that lie under the nominal purview of the Syrian state itself. For example, the upper echelons of Syria's business community (often relying on their own business proxies) have played a vital role conducting foreign business transactions on behalf of the Syrian Government, evading international sanctions, bankrolling Government-aligned private militias, and by financing reconstruction and rehabilitation projects.
The significance of measures targeting Makhlouf is difficult to overstate; he is the face of the Syrian business elite, and his business interests touch (and in some cases, dominate) virtually every sector of the Syrian economy, including mobile telecommunications, real estate, finance, construction, infrastructure, petroleum, and consumer goods. Moreover, through Al-Bustan Association, Makhlouf has funded multiple Government-aligned militias. Considering the depth of his involvement in state operations, and his familial ties to the Al-Assad family, Makhlouf should be viewed not only as a pillar of the Syrian state apparatus, but also as a central actor within the Syrian regime itself. As such, state-sponsored actions against Makhlouf (like those targeting other high-level businessmen) would require the direct orders of President Al-Assad.
Naturally, theories concerning the cause of the reported crackdown abound, but are nearly impossible to confirm, given the deeply secretive nature of the Syrian regime. The most widely reported theory suggests that the crackdown was triggered by Makhlouf's refusal (or inability) to accede to a demand by the Syrian regime that he transfer as much as $2-5 billion, reportedly at the request of Russia, in consideration of its support to the Syrian Government during the conflict. It has also been widely suggested that the crackdown is part and parcel of wider Russian initiatives to contain Iranian influence in Syria, motivated primarily by Makhlouf's close relations to Iran. Indeed, given that Syria's business elite are instrumental to the operations of the Syrian state itself, it is unlikely that a campaign of such magnitude could be carried out without the involvement of Russia. However, while economic and geopolitical considerations may have influenced the rumored crackdown, neither on its own adequately accounts for the breadth of the campaign reportedly now underway.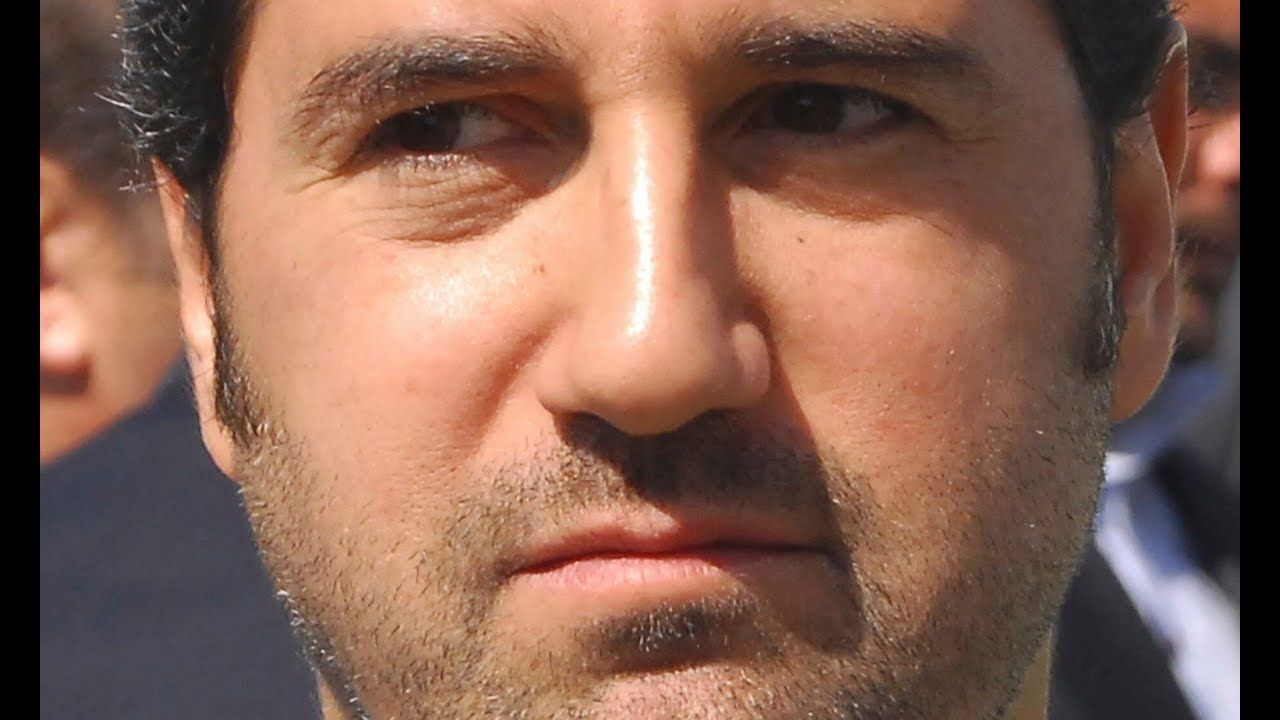 To this end, it should be noted that a crackdown on some of Syria's most influential businessmen coincides with far-reaching Russian initiatives to dismantle Syria's sprawling network of warlords and centralize authority under formal state structures. Throughout 2019, Russia has undertaken clear efforts to systematically restructure the Syrian military and to incorporate various paramilitary structures under state command and control, including those commanded and financed by Syrian elite businessmen. Most recently, on August 28, it was announced that the elite Tiger Forces, and other militias previously funded by Makhlouf, would be placed under the Syrian Arab Army central command. These efforts to centralize authority are not only limited to the military; in July 2019, the long-serving head of the National Security Office, Ali Mamlouk, was also removed from his post alongside numerous other high-ranking security officials, likely due to Russian pressure. Ultimately, Syrian military and security organizations are deeply intertwined with business and political networks. As such, it may be the case that the measures taken against Syria's business elite is merely the next step in the escalating campaign undertaken by Russia to reorganize, centralize, and institutionalize Syria's contentious and often competing political landscape.
Finally, it is important to note that the Government of Syria itself also has incentives to redefine the relationship between the Syrian state and the business elite. Fundamentally, the Government faces a crisis of confidence that is driven in part by the role of businessmen who are widely perceived as a drain on state resources and a contributing factor in the ineffectiveness and corruption of state institutions. Moreover, many of the elite businessmen who have staked out sectoral monopolies in Syria (including Makhlouf) are now under international sanctions. As such, they pose a liability, and their continued dominance over the Syrian economy impedes efforts to rehabilitate Syria's physical infrastructure and its image—both internationally and domestically. In this context, it is important to note that a key demand of Syria's Sunni business community is for reforms that create a more competitive business environment in Syria. In some sense, in the long term, the Government will almost certainly be forced to undertake efforts to burnish its public image, including through public-facing anti-corruption measures. Naturally, the likelihood that any such campaign will genuinely root out the corruption that pervades state structures is low. To this end, it should be noted that to date, no businessmen in Al-Assad's immediate family are known to have been targeted within the ongoing crackdown.
Given the high degree of uncertainty surrounding the events now unfolding at the highest levels of the Syrian regime, it is important that rumors concerning a Government crackdown on businessmen be parsed carefully. However, if the most dramatic of these rumors prove true, they will stand as the firmest evidence to date that a sweeping and long-running effort to reshape the structure of the Syrian state may now have expanded to the Syrian elite business community, and through it, the Syrian economy itself. The ultimate direction of these changes remains to be seen, but it is clear that highly significant restructuring of power, authority, influence, and control may now be well underway.
Whole of Syria Review

1. Protests in Northwest Syria Indicate Growing Popular Discontent With Turkey, HTS
Idleb Governorate: Beginning on August 30, a series of large-scale popular protests broke out across northwest Syria. The most significant demonstration took place at the Bab Al-Hawa border crossing in northern Idleb Governorate, during which protesters stormed the border crossing facility, prompting Turkish forces to close the border crossing indefinitely, after firing tear gas and shooting into the air to disperse the sizeable crowd. Demonstrators at Bab Al-Hawa protested against the continued Government of Syria-led military offensive on opposition-held northwestern Syria, and they condemned Turkey's coordination with Russia, as well as its failure to mitigate the humanitarian consequences of frequent Government shelling and bombardment. According to local sources, the demonstration at Bab Al-Hawa fueled subsequent protests that swept across communities throughout northwest Syria, namely Saraqeb, Maaret An Nu'man, Ariha, Atareb, Atma, Kherbet Eljoz, Salqin, Harem, and Kafr Takharim; however, in contrast with the Bab Al-Hawa demonstration, protesters in these communities condemned Hay'at Tahrir Al-Sham's presence in their communities, which is increasingly perceived as a liability amid rumors that HTS will be the focus of future efforts to 'resolve' the status of northwest Syria. Notably, in Atareb, HTS combatants reportedly shot protesters. Finally, the protests also coincide with an announcement by the Russian Defense Ministry on August 30 that a unilateral ceasefire on the part of Russia and the Government of Syria would go into effect in northwest Syria on August 31. Although no airstrikes were recorded in the area, various media sources reported that the Government of Syria continued shelling rural communities in eastern and western Idleb Governorate.
Analysis: In many ways, the demonstration at the Bab Al-Hawa border crossing between Syria and Turkey embodies one of the Government of Turkey's gravest concerns with respect to northwest Syria: the possibility that a continuing Syrian Government offensive in Idleb will trigger a massive humanitarian displacement toward, and potentially into, Turkish territory. The timing of the ceasefire announcement by Russia is unlikely to be coordinated as a response to the protest at Bab Al-Hawa; however, in a more general sense, the ceasefire may nonetheless signify Russia's willingness to accommodate Turkey's interests concerning further displacement. To that end, although the trajectory of northwest Syria remains uncertain, any underlying Russian-Turkish agreement over a continued northwest Syria offensive may stipulate that future piecemeal territorial advances made by the Government of Syria into opposition-held areas be punctuated by intermittent ceasefires, slowing the Government's advance and blunting the effects of any massive, unchecked displacement of civilians northward toward Turkey. In this context, it is also notable that local rumors increasingly concern the possibility that further Russian-Turkish initiatives to resolve the status of northwest Syria will revolve around the dissolution of HTS and/or the Salvation Government. As the Turkish-Russian approach to northwest Syria continues to take shape, it is increasingly likely that HTS will be subject to overt pressures to withdraw or dissolve, both from Turkey and from communities themselves.
2. Objections To Qaboun Urban Plan Signal Opposing Reconstruction Visions of Syrian Government And Industrialists
Qaboun, Rural Damascus Governorate: On August 27, media sources reported that the administrator of urban planning for Damascus Governorate, Ibrahim Diab, has received 740 formal objections to the Qaboun Urban Plan since it was issued on July 3. According to a statement from Diab, the formal complaints primarily concern the plan to redevelop Qaboun as a predominantly residential area, with limited allowance made for commercial spaces. Qaboun was previously one of Damascus' largest industrial neighborhoods; as such, local industrialists objected to the rezoning, which will force them to relocate to nearby Adra Al-Omaliya, and may cause them to lose property rights. Objections also pertained to the Government's damage assessment for Qaboun; as the legal pretext for the Government's decision to implement a newly rezoned urban plan, rather than rehabilitate the existing industrial area, the assessment is an issue of heated contention between the Governorate of Rural Damascus office and the Damascus Chamber of Industry. Reportedly, the Damascus Engineers Union has assessed the damage in Qaboun as ranging between 2 percent and 16 percent, compared with the Governorate's assessment that 80 percent of the area was damaged. As per Diab's statement, the objections to the plan are being reviewed by technical committees, and will be decided upon at a meeting on September 3.
Analysis:  There are several stakeholders who have critical economic interests in Qaboun, and their visions for the future rehabilitation or redevelopment of the area are diametrically opposed. In general, these stakeholders differ over whether Qaboun should be restored to its pre-conflict state or redeveloped entirely. Naturally, Qaboun's industrialists would prefer to rehabilitate Qaboun's industrial area; however, other business interests would reportedly benefit from entirely demolishing large tracts of Qaboun in order to fully redevelop the area residentially, in a similar manner to the Marota City project. The future status of Qaboun is thus indicative of two important dynamics which will only increase in prominence in post-conflict Syria: the extreme importance of various urban plans, both as a reconstruction issue and an HLP issue; and the degree to which government-linked 'civil society' entities, such as the Damascus Engineers Union, are increasingly willing to directly challenge the policies of government bodies. Indeed, although the Government of Syria retains the ability to enforce its economic policies and 'developmental' vision on the vast majority of Syria's population, it is nonetheless bound to stakeholders whose interests it will likely be forced to accommodate, at least in part.
3. U.S. Airstrike In Idleb Highlights Wide Latitude Of U.S. Military Operations in Syria
Kefraya, Idleb Governorate: On August 31, media sources reported that a U.S. airstrike targeted Hurras Al-Deen, Ansar Al-Tawhid, and other groups at a training camp between Kefraya and Idleb city in northwestern Syria. According to the Syrian Observatory for Human Rights, the strike killed at least 51 people, including multiple high-ranking figures. U.S. Central Command issued a statement indicating the airstrike targeted Al-Qaeda leaders responsible for attacks "threatening U.S. citizens, our partners, and innocent civilians," adding that "the destruction of this facility will further degrade Al-Qaeda's ability to conduct future attacks. Northwestern Syria remains a safe haven where AQ-S leaders actively coordinate terrorist activities throughout the region and in the West." Notably, the U.S. airstrike was conducted only hours after the Government of Syria agreed to implement a ceasefire in northwest Syria.
Analysis: The timing of the U.S. airstrike, in the midst of a tenuous ceasefire in northwest Syria, is highly provocative, and it casts further attention to the fact that the U.S. continues to pursue its military agenda in Syria with a considerable degree of independence of other international actors involved in the conflict. To that end, Russian officials condemned the U.S. airstrike and stated that it jeopardized the fragile ceasefire. Moreover, they noted that the U.S. failed to give adequate prior warning of the airstrike to either Russia or Turkey, the international powers with the greatest direct stake in northwest Syria. In this context, it should be noted that the pace of U.S. airstrikes in Syria has diminished considerably since Syrian Democratic Forces captured the final territorial foothold of ISIS, at Baghouz in rural Deir-ez-Zor Governorate, in March. However, the U.S. is likely to continue to conduct airstrikes, especially in northwest Syria, largely irrespective of the trajectory of developments on the ground.
4.Qudsiya Assassination Presages Possibility Of Widening Attacks On Public Sector Figures
Qudsiya, Rural Damascus Governorate: On August 29, media reports indicated that a VBIED attack killed Nabil Mohamad Dib Rizma, the head of the city council in Qudsiya, west of Damascus city. The perpetrators remain unknown. Notably, Rizma was reportedly a member of the reconciliation committee of Qudsiya, and he is said to have personally played an important role in facilitating the evacuation of the armed opposition groups from the area in 2016. Although far from a common occurrence, similar incidents, primarily targeting security forces, have taken place near Qudsiya, that latest of which occurred in April 2019.
Analysis: Security incidents are not uncommon in the vicinity of Damascus city; however, only on rare occasions have individuals in public sector posts been targeted in these attacks. Furthermore, the timing of Rizma's assassnation is especially notable, given that it follows closely after a series of assassinations targeting municipality heads in Dar'a Governorate. However, an important distinction must be made between the high-frequency attacks in Dar'a, which are increasingly targeting public employees and individuals due solely to their nominal affiliation with the Government, and the infrequent attacks in Rural Damascus; thus far, attacks in Rural Damascus have primarily targeted actors affiliated with security forces. Indeed, the type of anti-Government insurgency that now appears to be taking shape in southern Syria (as noted in the COAR Syria Update August 22-28) remains unlikely in the vicinity of Damascus. Nonetheless, attacks on public sector figures, no matter how rare, do have the potential to directly impact ongoing humanitarian and developmental programming, for which public sector figures are often key local stakeholders and focal points.
5. Quamishli Water Shortage Presages Future Tensions Between Syrian 'War Economy' Actors and Rehabilitation
Quamishli, Al-Hasakeh Governorate: Throughout the reporting period, local and media sources reported that a severe water shortage has affected western neighborhoods in Quamishli city. On September 1, the head of the Municipalities Committee in the Autonomous Administration, Yousef Masoud, stated that the "necessary steps" had been taken and that water would soon be available; however, as of September 3, local sources indicate that normal water service has not resumed. In response to the shortage, which has now lasted seven days, the Autonomous Administration has begun water distribution to the affected neighborhoods once weekly through trucking companies owned by individuals closely affiliated with the Autonomous Administration; however, this service continues to fall far short of local needs. To this end, local sources give conflicting reports on the feasibility for private businessmen to acquire licenses and requisite approval to operate in Quamishli and fill this gap.
Analysis: The water shortage in Quamishli highlights a fundamental paradox that is likely to persist throughout Syria as service provision networks are rehabilitated: although initiatives to restore effective service provision and infrastructure are imperative for the long-term stability of communities throughout Syria, restoration of these services conflicts with the immediate interests of actors who have arisen to fill the economic and service 'gaps' created by the conflict itself. Without a doubt, in the case of Quamishli, numerous factors unrelated to the war economy compound the shortfall in service provision capacity, including damage to water networks and stress exacerbated by internal displacement to the community. Nonetheless, it is important to note that in Quamishli, as elsewhere throughout Syria, the local reliance on private companies to fill a vital service gap has created a system in which some local actors have considerable incentive to oppose the rehabilitation of state-managed networks. Nonetheless, it is important to note that in some cases, these actors can be integrated as functional pillars of post-conflict economic systems. In many cases these actors are likely to retain a considerable role in post-conflict local economies; as such, their roles are likely of key importance for development and humanitarian actors. For further analysis of the Syrian war economy and the role played by these actors, please see COAR's recent paper Beyond Checkpoints: Local Economic Gaps and the Political ​Economy of Syria's Business Community​.
6. Syrian Interim Government Elects New Turkman PM, Potentially Boosting Turkish Influence Over Opposition Entities
Istanbul, Turkey: On August 29, media sources reported that Abd El-Rahman Mostafa has been elected as the new prime minister of the Syrian Interim Government during internal elections conducted by the National Coalition for Syrian Revolution and Opposition Forces. The Coalition's also approved seven ministerial positions to a new cabinet. Numerous pro-opposition social media activists rejected Mostafa's appointment, attributing his election to his staunch support for Turkey rather than his personal capacities and competences. Mostafa is descended from a Turkmen family in Jarablus, in northern rural Aleppo Governorate, and has been heavily involved in Turkmen opposition movements since 2012, and he has served as both vice president and president of the Turkemen Council. Mostafa was also elected as vice president of the National Coalition in 2017 and as its president in 2018.
Analysis: The fact that the new prime minister of the Syrian Interim Government is viewed as being closely aligned to Turkish interests is certainly not a surprise; however, it is impactful. The Government of Turkey naturally exerts considerable influence over the Syrian Interim Government, yet there are certainly Emirati, Saudi, and Qatari stakeholders within the body as well. Thus, the election of Mostafa is noteworthy in that it may be an indication that the Government of Turkey aims to increasingly co-opt the other political streams within the opposition and thereby present itself as the exclusive guarantor of the interests of opposition political bodies. Locally, within regions that are nominally governed by the Syrian Interim Government (namely, northern Aleppo), there is some likelihood that Mostafa will advocate for an increased role for the Turkmen community, given his longstanding history of advocacy within the Turkmen community for ethnically based mobilization and political action throughout the course of the conflict. It remains unclear how this will manifest on the ground; however, it may trigger or exacerbate existing communal tensions between Arab and Turkmen communities in northern Aleppo.
7. As Hezbollah-Israel Confrontation Continues, Further Escalation Remains Unlikely
Southern Lebanon: On September 1, Hezbollah issued a statement announcing it had destroyed an Israeli military vehicle in the vicinity of the Avivim military base in northern Israel, killing and injuring Israeli soldiers. However, an Israeli Defense Forces (IDF) statement later denied any casualties or injuries had occurred as a result of the attack. In retaliation, on the same day, the IDF shelled border areas in southern Lebanon. Israeli Prime Minister Benjamin Netanyahu stated that "Israel will decide on future action on Lebanese border depending on how events develop". Hezbollah's attack came in response to the Israeli 'drone attack' in Beirut on August 25 (see COAR Syria Update for August 22-28), after which Hezbollah leader Hassan Nasrallah stated that decisions over future attacks on Israel would be left to field commanders.
Analysis: The escalating, albeit short-lived confrontation between Hezbollah and Israel is unlikely to trigger a wider conflict in Lebanon in the near future; however, it will certainly accentuate the confrontations between Israel and Hezbollah in both Syria and Lebanon. Ultimately, it is not clear that either Israel or Hezbollah is willing to enter open conflict, which would likely include an Israeli invasion of southern Lebanon or Syria.  However, confrontation is likely to continue, with incremental escalations in frequency and severity. For instance, Hezbollah's response to Israel's 'drone attack' in Beirut was limited and generally proportional, and thus was primarily aimed at its domestic supporters in Lebanon, emphasizing its role as the primary resistance force capable of protecting Lebanon from Israel. Similarly, Israeli retaliation was also limited, and Israeli statements have (thus far) been relatively restrained, and should be taken in the context of the upcoming Israeli elections. However, in light of the recent international pressure on and isolation of Iran and affiliated groups throughout the region, regional unrest will certainly continue for the foreseeable future.
8. Sweden Modifies Asylum Assessment For Syria, Renewing Focus On Divergent Conflict Trajectories In Syria
Stockholm, Sweden: On August 29, the Swedish Migration Agency announced a new 'judicial position' regarding Syrian applicants for asylum in Sweden. In effect, the assessment modifies a past policy that granted asylum to Syrians irrespective of where in Syria they had fled from. Based on a new security assessment of evolving conflict conditions in Syria, the policy now divides Syria into multiple zones for asylum purposes. As such, applicants from certain governorates that are deemed to have a "reduced level of conflict" (i.e. Hasakeh, Dar'a, As-Sweida, Lattakia, Quneitra, Rural Damascus, and Damascus) will now be processed for asylum on the basis of a protection-related assessment conducted on an individual basis, reflecting specific community or individual concerns. Additionally, the assessment noted that certain areas (i.e. Aleppo, Idleb, Homs, Hama, Deir-ez-Zor, and Ar-Raqqa) continue to witness "indiscriminate violence", and "no one who is domiciled or has their ordinary residence [in these governorates] will be deported to there." Notably, the policy change will not affect asylum applications that were in-process prior to the change in judicial position.
Analysis: Changes to Swedish asylum procedures for Syrians which had been in place since 2013 are emblematic of a growing consensus within the international community that different regions within Syria are on increasingly divergent conflict trajectories. Both regionally and in the wider international context, questions related to the status of Syrian refugees and asylum seekers retain deep political and economic significance. As such, international actors are increasingly interested in assessing local conditions in Syria, within the scope of updating their own assessments and policies related to Syria. To a degree, this is a fundamental part of the architecture of the humanitarian response (especially concerning refugees). Moreover, notwithstanding the frequent bombardment of opposition-held areas of northwest Syria, much of Syria has been free of large-scale armed conflict since the summer of 2018; with notable exceptions, renewed large-scale clashes in Government-held areas are now highly unlikely. In this context, the most important questions related to international policies for Syria asylum will be procedures and means of identifying specific areas deemed 'safe' or 'unsafe'. More fundamentally, it is important that such policies recognize that many Syrians have displaced from Syria for a variety of reasons including personal status, sectarian identity, or political affiliation; as such, for many Syrians, no part of Syria will be safe, irrespective of the trajectory of the conflict.
The Wartime and Post-Conflict Syria project (WPCS) is funded by the European Union and implemented through a partnership between the European University Institute (Middle East Directions Programme) and the Center for Operational Analysis and Research (COAR). WPCS will provide operational and strategic analysis to policymakers and programmers concerning prospects, challenges, trends, and policy options with respect to a conflict and post-conflict Syria. WPCS also aims to stimulate new approaches and policy responses to the Syrian conflict through a regular dialogue between researchers, policymakers and donors, and implementers, as well as to build a new network of Syrian researchers that will contribute to research informing international policy and practice related to their country.
The content compiled and presented by COAR is by no means exhaustive and does not reflect COAR's formal position, political or otherwise, on the aforementioned topics. The information, assessments, and analysis provided by COAR are only to inform humanitarian and development programs and policy. While this publication was produced with the financial support of the European Union, its contents are the sole responsibility of COAR Global LTD, and do not necessarily reflect the views of the European Union.