Syria Update
04 – 10 December 2019
The Syria Update is divided into two sections. The first section provides an in-depth analysis of key issues and dynamics related to wartime and post-conflict Syria. The second section provides a comprehensive whole of Syria review, detailing events and incidents, and analysis of their respective significance.
Government of Syria and Self Administration Talk Local Administration, Reintegration
In Depth Analysis
On 7 December, delegations representing the Government of Syria and the Self Administration met in Quamishli to negotiate the administrative reintegration of northeast Syria into the Syrian central state. The meeting centered around efforts to find common ground between the governing framework of the Self Administration and the Government of Syria's own framework for decentralized local administration, Decree 107 (2011). The meeting yielded no immediate, tangible outcomes, and to date the administrative status of Self Administration–controlled areas remains unchanged. Crucially, however, pro–Government of Syria media reported that the delegates representing the Self Administration did not reject Damascus's overtures outright and reiterated their willingness to deal with Damascus, stressing their long-standing position that the Kurdish polity in northeast Syria is not a "separatist" project. Most importantly, the two sides will reportedly convene future meetings to prepare a consensus proposal for integration to present to the Government of Syria.
Naturally, the outcome of such discussions will carry ramifications for the future of programming, access, and local governance in northeast Syria. Nonetheless, these discussions are also an important test case for the implementation of post-conflict decentralization. From the perspective of the Self Administration, the task at hand is, therefore, to fit its own governing model — a so-called 'commune of communes' — onto the only framework for decentralized governance that is likely to survive the current conflict: that presented by the Government of Syria's Decree 107. This will be no small task. Many service provision and administrative entities in northeast Syria have direct Government of Syria analogues and will likely be integrated within them. As such, under the terms of any conceivable deal, the ostensibly bottom-up model of the Self Administration will be largely — and likely entirely — subsumed by the Government of Syria. Indeed, Decree 107 stipulates a very different governance framework from that of the Self Administration. It envisages a top-down system in which central authorities theoretically delegate to local technocrats and elected representatives the responsibility to execute central state policy. Nonetheless, apex figures (i.e. provincial governors) retain a high degree of decision-making authority under Decree 107, while the latitude to create and implement independent local policies remains ambiguous and likely differs by community.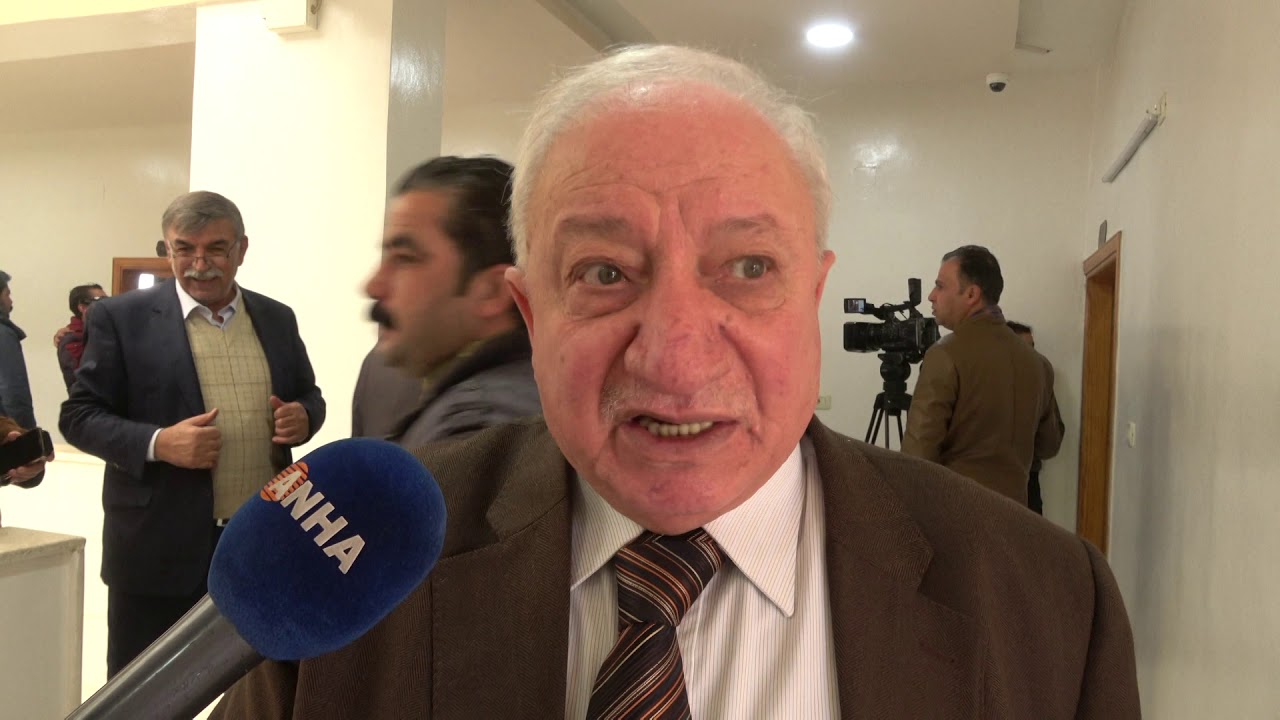 Integrating governing frameworks will be necessary and challenging. Even more challenging will be the negotiations needed to integrate individual power brokers with deeply entrenched, and conflicting, interests. As a recent study by Sinan Hatahet — published under WPCS, by the European University Institute — makes clear, important nodes of power in northeast Syria remained centralized within the upper echelons of the Self Administration. Pillars of the emergent Kurdish-led polity, such as its overarching economic policies, the vital oil trade, and the top-level coordination of local cooperatives, are controlled in large part or in full by central authorities. Meanwhile, war economy has proliferated and elite capture has taken root in sectors to include external trade, real estate, and construction. As a result of these power structures, cronyism has benefitted security actors and partisans linked to the Democratic Union Party, and negotiations between the Self Administration and Damascus will need to account for the status of such actors. As with state institutions, some will likely be integrated seamlessly; others will find no place in a power structure controlled by the Government of Syria.
These negotiations are unlikely to proceed at pace. No doubt, the Government of Syria maintains a deep interest in capturing northeast Syria's resource wealth, forcing the capitulation of the Self Administration, and improving its own standing within the Constitutional Committee by increasing nominal Kurdish representation. For the time being, neither the Government of Syria nor the Self Administration appears willing to make major concessions. This is an arrangement that decisively favors the Government. In the long term, Russia — increasingly confident in its role as power broker in northeast Syria — may be capable of advancing the process. Should the process stall altogether, however, it is not impossible that Russia will tolerate or facilitate a resumption of Turkish military operations in an effort to jumpstart negotiations and force the Self Administration to make painful concessions. The Government of Syria, too, is taking steps to undermine the Self Administration from within. On 5 December, National Security Office head Ali Mamlouk visited Quamishli to discuss reconciliation and a general amnesty with tribal leaders. According to tribal figures quoted in Kurdish media, Mamlouk "requested that they … withdraw their sons from the ranks of the SDF" in exchange for the "necessary support," likely to challenge the SDF militarily. For the moment, the Government of Syria lacks the bandwidth to effectively manage a full reintegration of northeast Syria; in the long term, however, such a reintegration may be unavoidable.
Whole of Syria Review
1. Russia behind deal to give 'Peace Spring' areas Government of Syria electricity
Al-Hasakeh governorate: On 9 December, media and local sources reported that Russia and Turkey had reached an agreement to allow 'Peace Spring' areas controlled by Turkey in northeast Syria, namely Ras El Ain and Tel Abiad, to draw electricity from the Government of Syria–controlled hydroelectric power plant at the Tishreen Dam, in Menbij. As such, local sources indicated that the Government of Syria will, ultimately, have control over the provision of electricity to communities that are now under the military control of the National Army. In the near term, however, electricity provision is likely to be delayed by the high levels of damage to infrastructure in affected communities. On 9 December, local and media sources further reported that Government of Syria technicians had begun taking steps to rehabilitate the Mabrouka power station, located in rural Ras El Ain, which is directly linked to the Tishreen Dam power plant.
Analysis: The Government of Syria's direct role in service provision to areas under Turkish control is unprecedented, and it likely speaks to the apparent success of efforts by the Government of Russia to position itself as the indispensable military, political, and administrative mediator in northeast Syria. Throughout the conflict, the Government of Syria has frequently brokered agreements with armed opposition groups and the SDF to continue cross-line service provision and mutually beneficial trade arrangements. In exchange for technical cooperation, the Government has often received a portion of outputs or revenues, and has benefitted more fundamentally from making its cooperation indispensable. That such an agreement would arise in areas under Turkish control may signal the Government of Syria's acquiescence to Russian pressure to deconflict the northeast. Alternatively, it may reflect a hope (perhaps unrealistic) on the part of the Government of Syria that by maintaining control of services in Peace Spring areas, it will also gain leverage over Turkey, despite the clear efforts by Turkey to bring such areas under its uncontested control. While the Government of Syria's intentions in this regard are a matter of speculation, there is no doubt that Russia has missed few opportunities to step into a role as chief power broker in northeast Syria.
2. SIG moves to make Turkish lira coin of the realm in northern Aleppo
Northern Aleppo governorate: On 4 December, local media sources reported that the Syrian Interim Government has taken the first steps to phase out the Syrian lira in northern Aleppo, in favor of the Turkish lira. Syrian Interim Government President Abdul Rahman Mustafa confirmed that efforts are underway to pump Turkish lira (in particular, banknotes denominated for 5, 10, and 20 lira) into the markets of northern Aleppo. Relatedly, local traders in these areas have begun to refuse payments in the increasingly volatile Syrian lira, and are instead accepting only Turkish lira or U.S. dollars. As a further sign of the Turkish lira's growing entrenchment, the local council in A'zaz has reportedly issued a decision to price gold in Turkish lira, and goldsmiths are now obligated to display prices accordingly; similar steps are impending in Afrin.
Analysis: Official announcements regarding a wholesale currency substitution in northern Aleppo are new, yet they merely formalize a long-running process of 'Turkification' in areas of northern Syria that are under effective Turkish control. Turkish lira are already circulate widely in local markets in these areas, due to the fact that large portions of the population work in the humanitarian or administrative sectors and receive salaries in Turkish lira via transfers conducted through the Turkish National Post Office (PTT). Although it is impossible to definitively link the measure to on-the-ground developments, Syria's deepening economic instability and the fluctuating value of the Syrian pound will have increased the urgency to expand and formalize the use of Turkish lira. Given the deleterious impact of these conditions, local populations are likely to welcome the move. This is highly notable. Turkish rehabilitation and investment have already set Turkish-held areas on a separate trajectory to that of neighboring areas held by the Government of Syria (Syria Update 2-8 October). The decision to normalize the use of Turkish lira will likely accelerate that process. In a holistic sense, the currency swap will draw the Euphrates Shield and Olive Branch areas further into Turkey's orbit and advance the formalization of Turkey's overarching 'state-expansion' practices in northern Syria.
3. Refugees return to Al-Qusayr as Lebanon conditions worsen
Western Qalamoun: On 3 December, Lebanese and Syrian local media reported that a large number of Syrian refugees — reportedly as many 1,500 —  had returned to Syria from various areas in Lebanon, to include the Bekaa Valley, Tripoli, Nabatieh, and Beirut (specifically Bourj Hammoud). Reportedly, the refugees were transported via bus to various border-crossings — Al-Masnaa, Al-Abboudieh, Jousieh and Al-Zamrani — through coordination between Lebanon security authorities and the Government of Syria. According to Syrian local media reports published before the returns took place, however, only 510 returnees were expected, primarily from communities located across the Qalamoun, such as Qarra, Yabroud, An Nabek, Ras Elmaarra, Sahl, and most notably, Al-Qusayr. These reports indicated that these individuals were permitted to return directly to the cities of their origin.
Analysis: Issues surrounding refugees are concerns of the foremost significance (and politicization) in both Lebanon and Syria, and large discrepancies in the reported manner and number of returns are commonplace. Although the reports cannot be verified independently, what is most notable in the present case is the fact that returnees have reportedly returned to communities in the western Qalamoun region, evidently in large numbers. Returns to the Qalamoun, particularly to Al-Qusayr and Qarra, have been extremely limited, especially when compared to the areas' overall displacement figures: despite having a pre-conflict population of more than 30,000, Al-Qusayr currently has a population of approximately 3,113, of whom 75 are said to be returnees, according to UN and local implementing partners. Moreover, the limited returns that have been recorded are conditional on poorly understood mechanisms for security approval, and return requests have frequently been denied, due in part to the region's importance in cross-border smuggling operations and the communities' securitization under various security forces, including Hezbollah (Syria Update 16-22 October). Lebanon's declining security and economic conditions will naturally be seen as a factor in the returns in question, although no such returns will have been possible without security actors inside Syria having relaxed strict 'gatekeeping' procedures. In this context, it is impossible to ignore the fact that Lebanon's declining economic conditions and rising market costs are making it increasingly difficult for vulnerable populations — both Syrian and Lebanese — to make ends meet. Further deterioration can be expected as Lebanon's political process remains deadlocked, and localized political, economic, and social pressures to return are likely to mount.
4. Self Administration opens two camps for 'Peace Spring' IDPs
Al-Hasakeh governorate: Local sources have reported that the Self Administration has officially established a new IDP camp in Tal Al-Semen, in rural Ar-Raqqa governorate — the second such camp to have opened in recent weeks, to accommodate displacements due to Operation Peace Spring. Reportedly, the Tal Al-Semen camp will have the capacity to host as many as 4,000 IDPs, in 800 tents, and efforts by Self Administration officials are underway to establish the necessary infrastructure to support this population. This effort follows shortly after the establishment of Washu Kani camp, in Tweineh, Al-Hasakeh governorate, which was opened to receive IDPs from Ras Al Ain. To date, local sources estimate that a total of 633 families (3,268 IDPs) have resettled to Washu Kani.
Analysis: According to UN and local implementing partners, as of 5 December, 68,451 IDPs remain displaced in northeast Syria. Despite the relative decline in clashes along the frontlines between the National Army and the SDF following the 22 October Turkish-Russian military agreement, large-scale displacement shows no signs of abating (Syria Update 16-22 October). Indeed, individuals with linkages to the SDF or the Self Administration remain subject to security threats and protection concerns in areas now administered by Turkey. Lessons drawn from the experience of displacements caused by Turkish military operations in northern Aleppo underscore the worrying prospect that displacements now taking shape in Peace Spring areas are likely to persist for the foreseeable future and, in the longer term, may well be irreversible. This possibility is all the more concerning due to the fact that the humanitarian response in Northeast Syria is also in jeopardy: while access and administrative conditions in much of northeast Syria remain largely unchanged — for now — future Turkish military offensives are possible, and these will almost certainly trigger further defensive cooperation between the SDF and Government of Syria forces.
5. Consumers likely to feel the pinch as regulations further squeeze importers
Damascus: On 4 December, Syria Report indicated that the Ministry of Economy and the Syrian Central Bank had introduced a set of new restrictions on private sector importers. On 27 November, the Syrian Central Bank issued a directive stipulating that private sector importers must freeze 25 percent of their value of imported goods in the bank for a period of one month. This comes in addition to previous regulations that require traders to freeze 15 percent of the value of such goods for three months, until import transactions have been cleared. In total, the importers are now obliged to freeze 40 percent of the value of goods — to be denominated in Syrian lira, based on the current official exchange rate of 435 lira to the dollar.
Analysis: The imposition of new and more restrictive capital controls over recent months is likely to reduce import capacity, especially for small and medium enterprises with limited capital. Import regulations have been at the top of the list of mitigations as the Government of Syria seeks out further methods to prevent capital flight and deal with illiquidity inside Syria. In October, the Central Bank trimmed its list of the types of 'prioritized imports' that banks are permitted to fund, to exclude almost all items except for medicine and food commodities. This followed the introduction of new restrictions by the Central Bank in August to cease offering credit in Syrian lira to fund imports, which left traders with no option other than purchasing U.S. dollars from Syrian commercial banks — or, more likely, the black market. As a result of the new measures, the cost of imported goods, which has already been affected by the depreciation of the Syrian lira, will likely rise, adding further inflationary pressures and raising more concerns for Syrian consumers. Ultimately, market conditions and additional regulations are highly conducive to smuggling and black market activities as conventional means of conducting business become increasingly difficult to sustain.
6. Rare protests break out in Rural Damascus over detainees
Kanaker, Rural Damascus: On 4 December, media sources reported that a rare public demonstration took place in Kanaker in western Rural Damascus governorate, calling for the release of detainees and condemning Iran's military presence in Syria. Reportedly, the Government of Syria has since released 35 detainees from Kanaker, far short of the 250 individuals who have reportedly been detained in the area. Notably, the area witnessed a preemptive increase in securitization measures by the Government of Syria Military Security Branch in late November, following the spread of graffiti calling for the release of detainees.
Analysis: The issue of detainees remains a universal concern throughout reconciled areas of Syria. Nonetheless, public demonstrations over detainees have been almost entirely limited to southern Syria, where the Government of Syria's security presence ranges from contested to non-existent (Security Archipelago: Security Fragmentation in Dar'a Governorate). For this reason, protests in the vicinity of Damascus are of particular importance, given that Damascus belt communities and the capital are among the areas in which the Government of Syria's military presence is least amenable to challenge. (Indeed, the Government of Syria has been keen to promote an image of 'normalized' security conditions in Damascus.) The Kanaker protest, which was both relatively small and singular, should not be viewed as an early indicator that security conditions like those in southern Syria will spread elsewhere. Instead, the event should be taken as a reminder that the issue of detainees is likely to remain a driver of social tension and discontent. That violence will break out on a wider basis is, for now, unlikely outside southern Syria. However, it is not impossible that civil protest movements will reach critical mass around the status of detainees, which are increasingly likely as economic and service conditions add to the cumulative discontent throughout Government of Syria–held areas.
7. IRGC and Hezbollah give Syrian combatants a (modest) pay bump
Various locations: On 6 December, media sources reported that Hezbollah had raised the salaries of its Syrian combatants by 25,000 SYP ($29) per month, without specifying a motivation for the increase. Two days later, on 8 December, media sources also reported that the Islamic Revolutionary Guard Corps followed suit and raised the salaries of its Syrian combatants by 15,000 SYP ($17). Reportedly, the IRGC pay bump came in response to discontent spreading among the ranks of Syrian combatants as a result of the widening disparity between the value of their salaries and that of non-Syrian combatants, who — reportedly —  earn as much as $500 per month, compared to a reported 75,000 SYP ($88) for some such militiamen.
Analysis: Pay raises within the ranks of externally funded armed groups have been widely expected, following recent decisions by the Government of Syria and the Self Administration to raise public sector and military salaries (Syria Update 20-26 November). Indeed, inflation effectively nullifies the impact of these raises, which are unlikely to keep pace with the rising cost of goods for long. What is most surprising, however, is that the bump for IRGC combatants falls (slightly) short of the raise given to Government of Syria soldiers (16,000 SYP per month). Two possibilities are suggested: one, that Iran's fiscal straits prevent it from giving more robust support; two, that armed groups recognize that, for Syrians, few employment alternatives to war-fighting exist. Indeed, armed groups remain among the only reliable sources of income in Syria. This is not a new situation: for Syrians who have grown up during the conflict, combat has been among the only forms of employment that has ever been available. For the foreseeable future, as Syria's economic hardship deepens, it is unlikely that attractive employment opportunities will arise in other sectors. The longer the Syria conflict and Syria's immiseration wear on, the greater this looming DDR challenge is likely to become.
8. Border-crossing fees waived for Iraqi trucks at Abu Kamal
Abu Kamal, Deir-ez-Zor governorate: On 5 December, the Government of Syria Ministry of Transportation issued a directive waiving tariffs for all Iraqi trucks entering Syria through the Abu Kamal border crossing. The decision is said to have come as a measure to encourage bilateral trade; in particular, it reportedly aims to incentivize the export of Syrian citrus fruits and other agricultural produce to Iraq. Further media sources reported that the number of trucks to have entered Syria through Abu Kamal in the past two months has remained low, disappointing widely held (and unduly hopeful) expectations that the crossing's opening on 30 September would necessarily jumpstart cross-border trade at meaningful levels.
Analysis: The easing of import tariffs is notable for a number of reasons. First, it conflicts with the Government of Syria's former insistence upon protectionist measures as a means of supporting ailing domestic producers (Syria Update 9-15 October). Second, it coincides with additional measures to preserve domestic cash reserves, which have had the effect of disincentivizing foreign imports. Third, it comes as Syria and Iraq experience economic and social turmoil, conditions which are likely to complicate cross-border trade, if not halt it altogether. Given these conditions, it has been suggested that the relaxation of tariffs aims not to address cross-border trade or provide an outlet for local produce — goals which are unlikely to be supported by the measure — but to ease the flow of weapons and materiel into Syria through Iraq, given that Abu Kamal serves as an important gateway to an eastern Syria transit corridor that is effectively controlled by Iran-backed armed groups. Although this reading is not entirely implausible, it is difficult to assess factually. Ultimately, whatever the intention of the tariff measure, the presence of Iran-affiliated armed groups is ironically among the local factors that is likely to suppress cross-border trade at Abu Kamal. Indeed, the presence of such forces means the area remains a site of recurrent local clashes and airstrikes, reportedly conducted by the U.S. or Israel. These are unlikely to abate, while import conditions in Syria are becoming increasingly restrictive. As such, Abu Kamal is unlikely to return to a place of prominence in a robust cross-border trade for the foreseeable future.
Key Readings
The Open Source Annex highlights key media reports, research, and primary documents that are not examined in the Syria Update. For a continuously updated collection of such records, searchable by geography, theme, and conflict actor, and curated to meet the needs of decision-makers, please see COAR's comprehensive online search platform, Alexandrina, at the link below.
Note: These records are solely the responsibility of their creators. COAR does not necessarily endorse — or confirm — the viewpoints expressed by these sources.
Pedersen: It is time to start a political phase that ends the pain of the Syrian people
What Does it Say? The UN envoy to Syria stated that a political solution is necessary in order to end the nine-year conflict in Syria, and that the Constitutional Committee will pave the way for this solution.
Reading Between the Lines: Although the Constitutional Committee's work does continue, it is — by design — a slow and cumbersome process; no major breakthroughs can be expected, and outright deadlock is more a feature of the system than a bug.
Source: Shaam
Language: Arabic
Date: 6 December 2019
The EU adopted €297 million in concrete actions for refugees and local communities in Jordan and Lebanon
What Does it Say? The European Union has begun a new assistance package of €297 million aimed at supporting Syrian refugees and host communities in Jordan and Lebanon; the EU has also extended the mandate of the Trust Funds allowing them to fund such projects, to the end of 2023.
Reading Between the Lines: Support for Syrian refugees in neighboring countries is an increasingly urgent prerogative given the turmoil rankling host communities in Lebanon and the deep-felt economic needs in Jordan.
Source: EU Commission
Language: English
Date: 5 December 2019
Attempts to boycott Turkish goods in northeastern Syria
What Does it Say? The Kurdish Self Administration has promoted the boycott of Turkish goods in northeastern Syria as a form of resistance against the Turkish military operation.
Reading Between the Lines: Though it is an important measure politically, a complete boycott of Turkish goods in northeast Syria is unfeasible, given that a large portion of the goods in the area originate in Turkey and are imported via Iraq.
Sources: Enab Baladi
Language: Arabic
Date: 6 December 2019
Israeli media reports on airstrikes targeting Revolutionary Guard sites near Abu Kamal
What Does it Say: Israeli media sources stated that airstrikes targeted an IRGC armory near the Syria-Iraq border, in the vicinity of Abu Kamal.
Reading Between the Lines: Following a period of relative inactivity, these strikes are the third against Iran-affiliated militias in Syria in recent weeks; this resurgence suggests that attacks on Iran-linked targets are once again at the forefront of Israeli military interests in Syria.
Source: Shaam
Language: Arabic
Date: 5 December 2019
Car bomb targets Turkish convoy in northern Syria
What Does it Say? On 4 December, a convoy carrying Turkish troops was targeted by a car bomb in the city of Jarablus. An increasing number of such incidents have taken place in areas under Turkish control.
Reading Between the Lines: Areas of Syria which are under Turkish control are increasingly subject to such attacks, which are indeed likely to grow in intensity and frequency.
Source: Enab Baladi
Language: English
Date: 6 December 2019
Round 14 of Astana talks begins in Kazakhstan
What Does it Say? The 14th round of Astana (Nur Sultan) talks began in the capital of Kazakhstan, between Russia, Turkey, and Iran. The discussion focused on developing a political solution in light of the Constitutional Committee's progress and the situation on the ground in Syria.
Reading Between the Lines: Astana talks have been an important theater for advancing the guarantor powers' mutual interests within the Syria conflict; however, recent rounds of talks have yielded diminishing returns, and the lack of fanfare concerning the current discussions reinforces the notion that the Astana process may be losing steam.
Source: Zaman Alwsl
Language: Arabic
Date: 10 December 2019
Bab al-Hawa announces the number of deportees from Turkey to Syria
What Does it Say? The Bab al-Hawa border crossing authorities announced that the number of Syrian refugees to have been deported from Turkey through the crossing over the past month was 5,816 — 1,350 more than had passed through the crossing the month prior.
Reading Between the Lines: In recent weeks, Turkey has resumed efforts to incentivize the return of Syria refugees, and in some cases, has reportedly deported them forcibly. These numbers speak to that trend, which is likely to continue, given new Turkish territorial gains in northeast Syria.
Source: Enab Baladi
Language: Arabic
Date: 3 December 2019
The Wartime and Post-Conflict Syria project (WPCS) is funded by the European Union and implemented through a partnership between the European University Institute (Middle East Directions Programme) and the Center for Operational Analysis and Research (COAR). WPCS will provide operational and strategic analysis to policymakers and programmers concerning prospects, challenges, trends, and policy options with respect to a conflict and post-conflict Syria. WPCS also aims to stimulate new approaches and policy responses to the Syrian conflict through a regular dialogue between researchers, policymakers and donors, and implementers, as well as to build a new network of Syrian researchers that will contribute to research informing international policy and practice related to their country.
The content compiled and presented by COAR is by no means exhaustive and does not reflect COAR's formal position, political or otherwise, on the aforementioned topics. The information, assessments, and analysis provided by COAR are only to inform humanitarian and development programs and policy. While this publication was produced with the financial support of the European Union, its contents are the sole responsibility of COAR Global LTD, and do not necessarily reflect the views of the European Union.